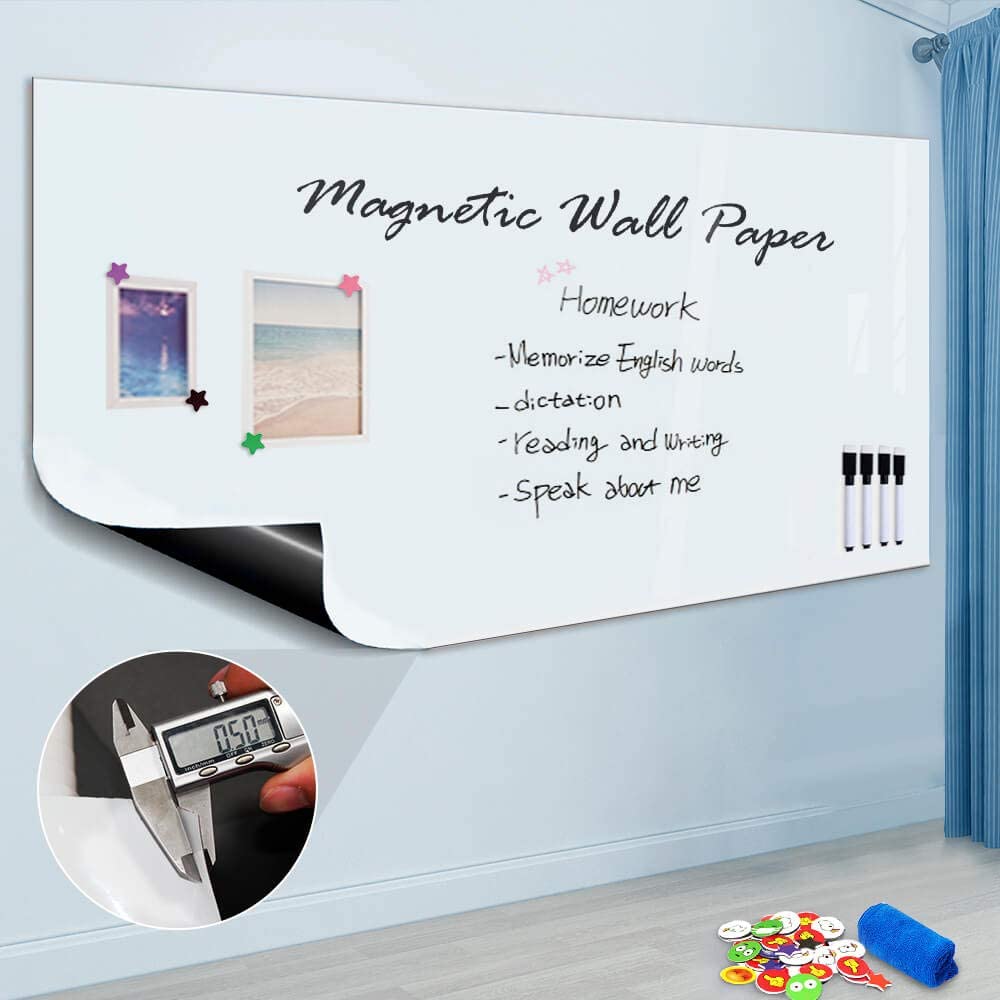 Are you still worried about the children scribbling on the wall? The whitewashed wall was stained and had to be repainted, which was time-consuming, labor-intensive, and wasteful of money. Our magnetic self-adhesive whiteboard stickers can help you solve such problems. Not only can you let your children write and erase on the whiteboard wallpaper at will, let them use their imagination to do their best to graffiti, but also can attract some letters and number magnets on the whiteboard stickers to help them learn.
Fun Graffiti Activities To Keep The Kids Entertained Inside
Considering young children, there is nothing more important than their safety! So some fun indoor activities are essential. And for parents and caretakers, that means spending an enormous amount of time with kids!
Coming up with exciting tasks to keep the little ones occupied can be challenging, so we brainstorm and recommend to you a large area of ​​graffiti-adhesive whiteboard stickers. You can use these graffiti activities to keep the energy high in your household! And let your children and family members have more communication and interaction to deepen each other's feelings.
Organize Your Home, But Make It Fun!
Home organization activities is handy to you, and fun for your kids. Creating custom labels is much more exciting than it may sound, as you can get completely personalized with the designs, shapes, and artwork you select.
You can label everything from dress up boxes and craft cupboards, to kitchen spice bottles and more. Clean up your house, and disguise it as a fun activity for kids.While tidying up the house, it can also help your child distinguish the difference between sugar and salt. Why not do it?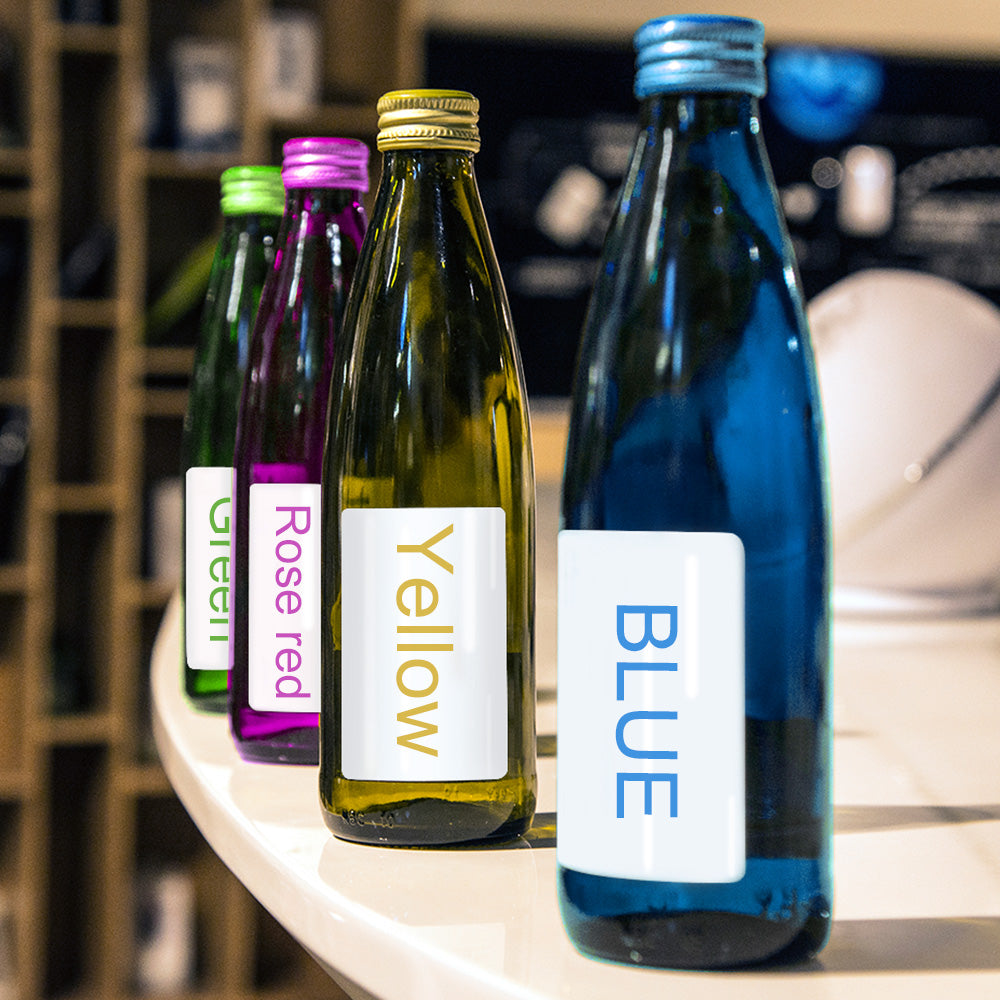 Create A Photo Wall To Relive The Memories
Are you still creating your photo wall for finding no suitable place? Then choose our magnetic whiteboard wallpaper, on which you can attract some photos or posters with some small magnets, which not only leaves memories of your travel destination or family party on the wall, but also increases the decorativeness of the wall. The custom photo wall, and then write some text that suits the scene, looks warm and unique.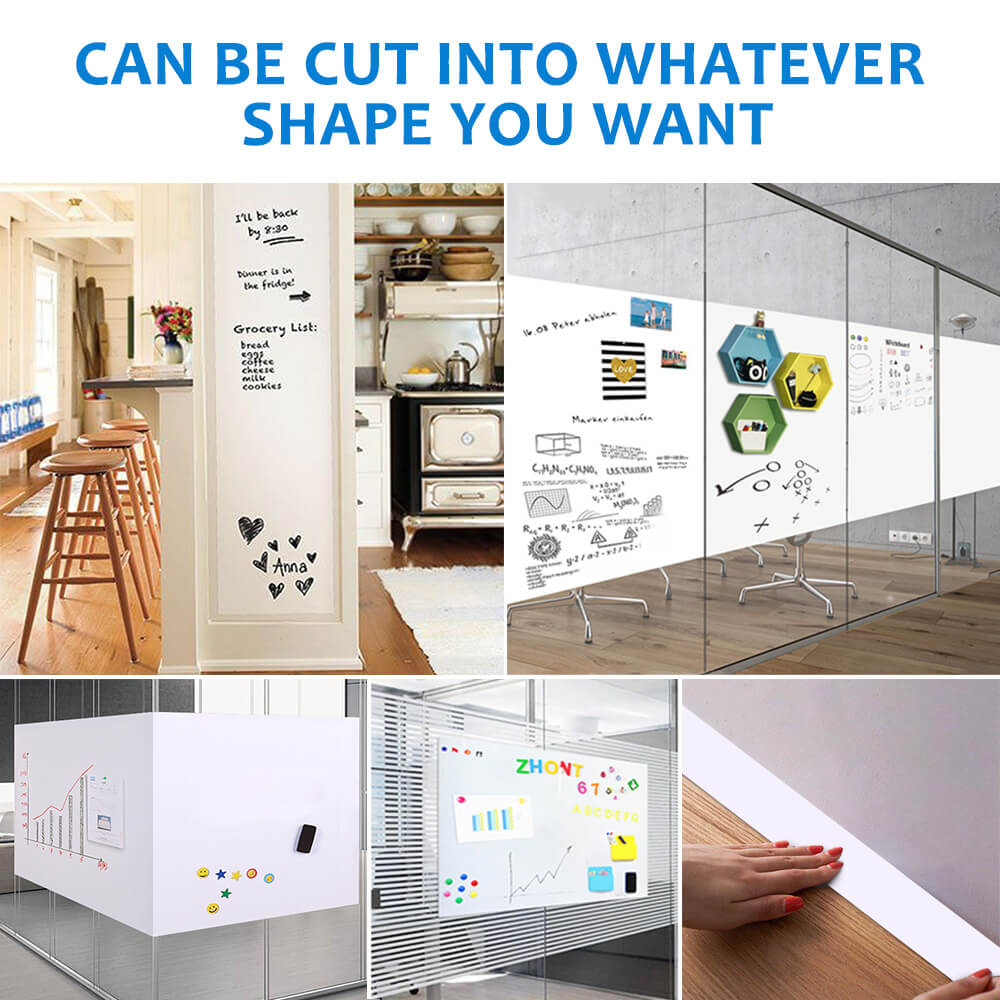 I hope you found this tutorial beneficial and I would really appreciate a share!